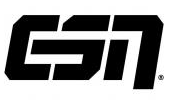 ESN (Elite Sports Nutrients)
Project
For the past eight years, ESN has been offering unique "Elite Sports Nutrients" for athletes, competitive athletes and ambitious fitness athletes. There has always been a great deal of interaction with customers to develop products tailored to their needs.
From the very beginning, the keywords high-quality, inexpensive and interactive have become essential components of the company philosophy of the supplement brand  Elite Sports Nutrients founded in 2008.
quality
All ESN supplements of the Pro, Raw and Workout Series – except for  Beef Jerky", Turkey Jerky" and Crank Shot" are made in Germany. ESN products are manufactured according to the strict guidelines of the German and European food law. The selected and used raw materials as well as the production processes are invariably integrated into functioning quality systems. All  ingredients are approved as food and are each subject to a comprehensive quality management, which is based on the quality requirements of customers. The quality is continuously monitored by state-approved food chemists and certified food institutes.
perspective
Anyone who chooses Elite Sports Nutrients not only tests the product, but also deals with our company philosophy of "high-quality, inexpensive and interactive". We are fully aware of this at ESN. We will maintain the high quality standard imposed on us! We will continue to be fair and inexpensive! In the field of social media, we will continue to communicate with customers and users in a meaningful way in order to expand the existing ESN offering step by step with innovative and high-Quality  Elite Sports Nutrients products.